The "Silent Venues" series is a new project Andrew has created. Researching and visiting venues that once hosted community dances, or music of any kind, he brings music back to these long-forgotten venues after decades of silence in a new series of online concerts.
On December 5th, 2021, music returns to the Carmichael Loft after 80+ years of silence.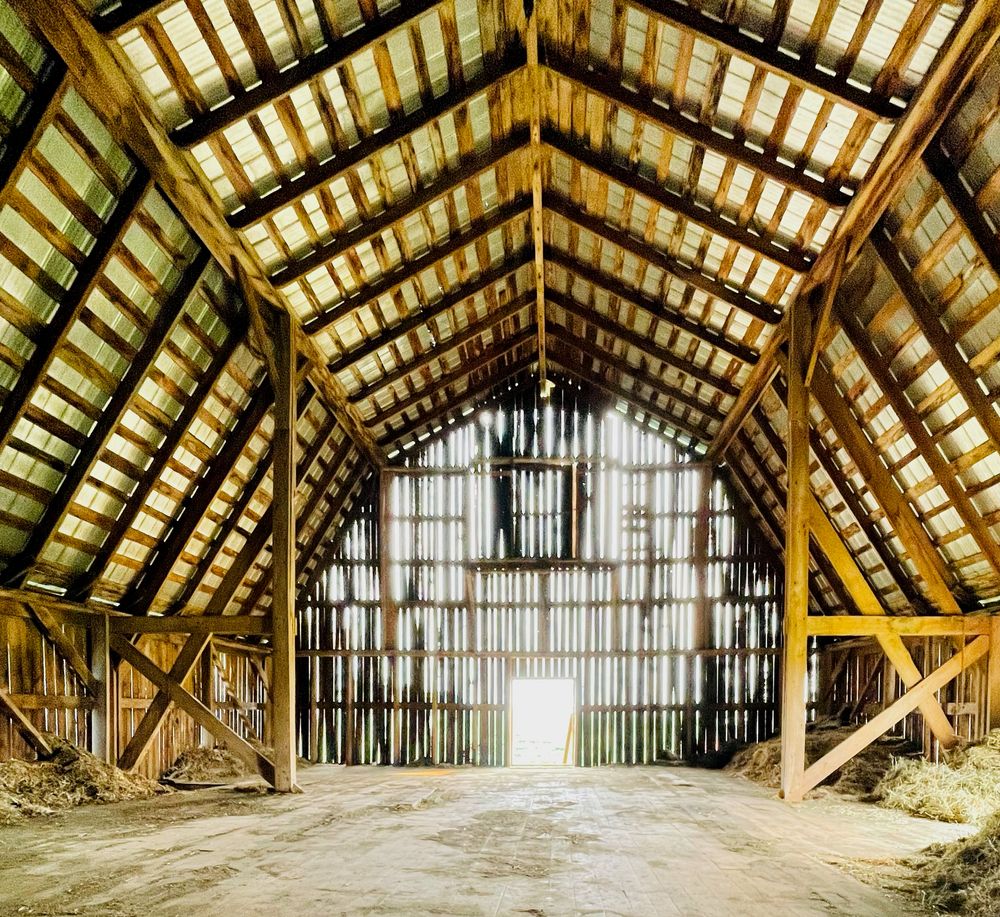 A one-hundred-year-old barn in McNab/Braeside that once hosted community dances over eighty years ago, will have music return to its loft once again. 
Local musician, Andrew Rodger, has created a unique online concert in the century-old barn that will premiere on December 5th at 8:30pm. 
"Having grown up on a farm, I came out of 'retirement' this past summer to help a friend make hay," Rodger said with a laugh. 
"I was immediately struck by the beauty of this old barn as we loaded it up with hay. When I heard that it once hosted community dances, there was only one thing to do – bring music back to the loft!" 
Rodger has released both indie-folk and children's albums in the past year, but will focus on his indie-folk songbook, which has over twenty-five years of songs in it, for this unique concert. 
"The show will include songs from each of my albums, plus two previously unreleased ones," Rodger said. "The goal is to one day do something similar for the kids' music. Hopefully, sometime in 2022 when the weather warms up again. I have a few locations in mind already." 
A pre-recorded concert, Rodger has recorded thirteen songs in and around the old barn and created a movie-style concert experience that will be available online from the December 5th premiere date and for 48 hours afterwards. 
"For the broadcast, I chose a Canadian company called Side Door to host the show," Rodger explained. "Side Door is a tremendous asset for musicians, especially in today's uncertain times." 
 "To be able to walk into a 100-year-old barn with an armload of guitars and recording equipment, and then release a concert that is available to anyone in the world – well, that's just amazing!" 
The suggested price for tickets to 'Andrew Rodger – LIVE at the Carmichael Loft' is $5, but ticket buyers can pay as little as $1 if they choose. Tickets are available at SideDoorAccess.com.