Bio
"

Andrew has that classic Canadian sound and is a natural heir to a great tradition." - James Scott - Polite Society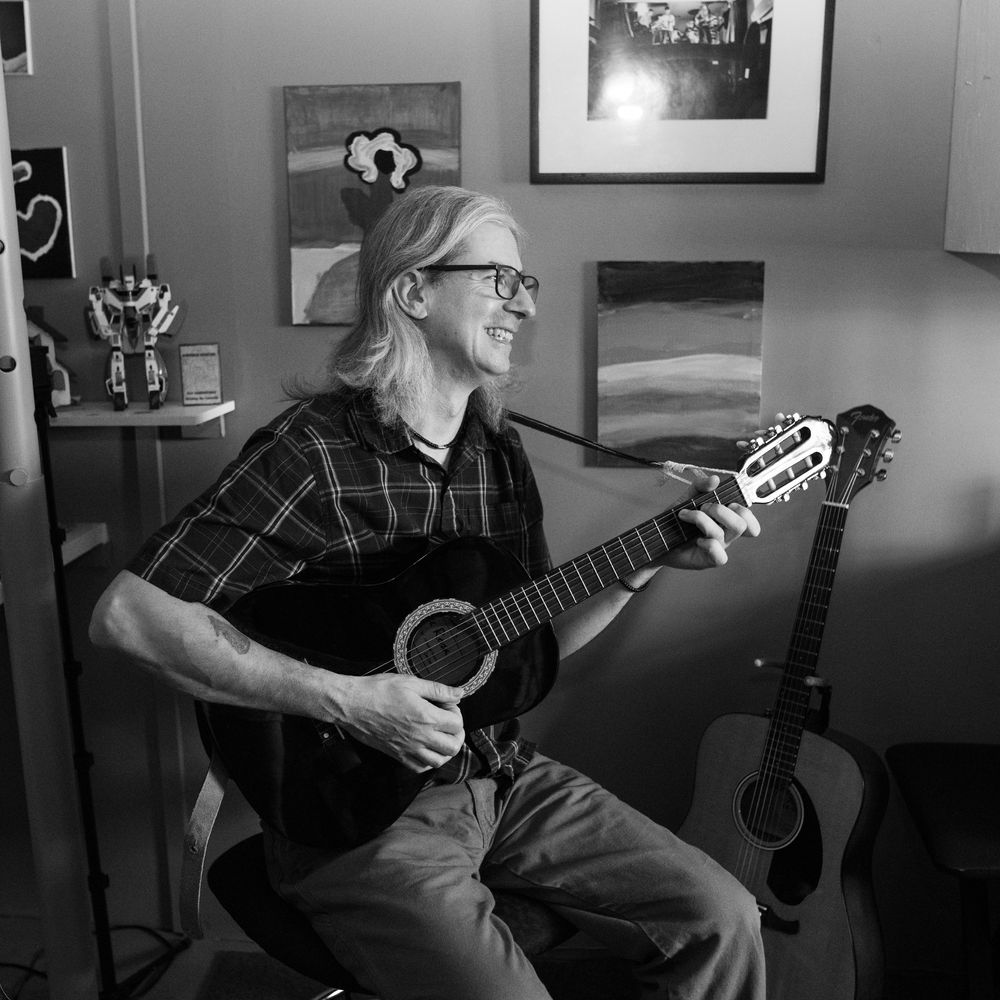 Andrew Rodger
Howdy!
Thanks for taking the time to find my music here - I truly appreciate it!
I have been a singer-songwriter for over twenty-five years and currently reside in Braeside, Ontario, Canada with my wife Dianne and two daughters, Eliza and Alex.
Over the years, I have performed as both a solo artist and with a number of bands across Canada, including my own, Stop Yelling.
After taking a break from the music world to start a family, I'm thrilled to be back in full-force with my latest releases, Free Range Muffins, Twilight Songs and You and Me (Songs for Kids).
Why did I return to music? Well, as the world changed around us in 2020, and with what we've all been facing, I felt it was time to start sharing my music again, with the hope of spreading a little joy and healing in the process. What I didn't expect was the joy and healing music brought back to my life.
Looking for some live music too? I regularly perform online for audiences of all ages. I'm also excited to be writing and recording the next collection of songs for kids.
Stay tuned, there's lots more music on the way!